Welcome!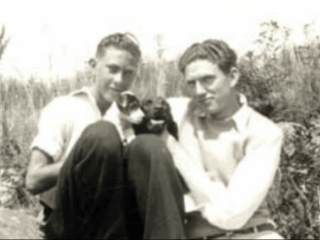 Log In | Register for a User Account
What's new?
Check out the new "Family Coat of Arms" link over on the right in the features area!
This site requires you to login rather than be publicly viewable. This is for privacy. When you click any of the menu you'll be given the screen to setup your account. Once you have created your account it will be reviewed and then approved. If we know each other that happens usually right away. The site will send you an email once approved and then you can login. Tick the box when doing so to keep you logged and you will not have to re-enter your information every time you visit. Make sure you accept 'cookies' from the site if asked (that is needed to automatically log you in each time you visit).
Descendants and ancestors for family surnames of:
Byron, Doughty, Smith, Lansberry, Blythe, Newens, Eaglestone, Mitchener, Ehlers, Dibble, Balchin, Bjornsson, Sumey, Jobe, Vilene, Illugason, and including also Voice / Voyce, Bigod, Lodbrok, Jonsson / Johnson, Fowler, Gislason, Sigurdsson, Martel, Einarsson, D'Aubigny, Gogert, Stephansson, Wilkes, Pullar, Capet, Sherlock, Vernon. To name but a few! There are over 7,000 people and more surnames. Many you will never have heard of but surprisingly are close to you in relations. Some well-known in history.
Charts or reports listing ancient family, descendants (like you!) of famous people are here. Kings, Queens, Barons, Vikings, Romans, and even a Pharoah or two. Pedigree charts to your family from famous people in history, and more are available! If there is any particular person or ancestry you want to see in a chart just ask and the chart can be created and sent to you in word/pdf/or image format.
Note - If you have photos that you want included with someone here or just think it should be part of the family record, email the photo and it will be added.
TIP - for new users: when you view the tree by clicking the BYRON or DOUGHTY link in the upper left you go to chart view (pedigree style). When you mouse over the small arrows below or to the side of a persons box their children or spouse appears. If you want to stay in chart view then do not click on the name (will take you to persons record) but instead you will see a small symbol to the right of the name that is a chart symbol. This is often overlooked. You can also expand the number of levels with the drop down. It is default to 4 but you can change that. Have at least 1024 screen size. Enjoy!
Contact Us

If you have any questions or comments about the information on this site, please contact us. We look forward to hearing from you.